Dr. Mentz Wins Best Facelift
Dr. Mentz Wins Best Facelift at the European Congress in Paris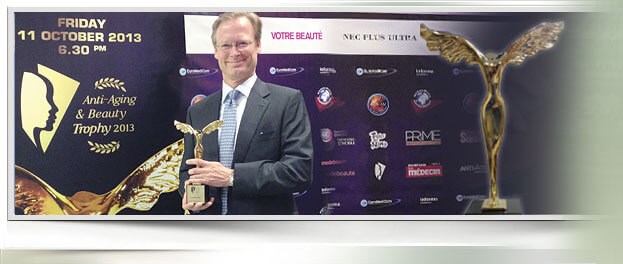 For the past 22 years, Dr. Mentz has been one of the leading experts in Facelifts and Facial Rejuvenation. As a Houston plastic surgeon, he trained with the skilled surgeons at St. Joseph Hospital and learned under the inventor of the closed rhinoplasty. He has training in general surgery as well as facial plastic and otolaryngology which paved his way to becoming the first triple board certified plastic surgeon in the United States.
With his innate skill and innovative spirit, it is no wonder he was one of 4 American plastic surgeons invited to speak as guests of honor at the Anti-Aging Medicine European Congress in Paris this year. He was asked lecture on his cutting edge techniques for three dimensional body contouring. In his lecture he spoke on Abdominal Etching® a procedure he invented in 1993 to sculpt an athletic abdomen by removing fat from around the muscle structure. He also presented his results on power assisted fat grafting to the buttock which allows him to quickly and safely transfer large amounts of fat into the buttock for the purpose of lifting and enhancing. Lastly, Dr. Mentz spoke on reducing pain and recovery time in tummy tucks (abdominoplasty), a topic he has committed to researching and developing since introducing the tummy tuck pain pump in 2003. His captivating lecture opened the floor to great discussion and feedback from his European peers in the plastic surgery field.
As one of the 2,000 attendees, Dr. Mentz was given the opportunity to enter a surgical case into the contest for Best Surgical Facial Rejuvenation. Of the countless facelifts and facial procedures entered, Dr. Mentz's case was chosen as the winner and presented with the 1st Anti-Aging & Beauty Trophy. The judging panel scored entries on excellence in anti-aging and elegance in creating natural looking results. In addition to the trophy, Dr. Mentz was awarded a trip to Monaco to attend the Anti-Aging Medicine World Congress in April 2014.
View Dr. Mentz's before and after gallery